It makes perfect sense to reduce the number of VECs from 33 to 16 – there were originally 38 committees – and to reduce the nine Education Acts to one. Having had to go through Education Acts as chairman of a VEC, I am aware this measure will simplify matters.
This is not just about saving money. It is about making the system fit for purpose, which it has not been for a long time. The boards will reflect the reality that education boards do not need to be organised on a county basis but can reflect population and regions. Now that the boards will be rationalised, it is important to refocus and look at areas where the VECs can carry out a greater role in education and retraining.
It is notable that the word "training" is included in the title of the new boards. It is vital to recognise that alongside education we must train people with the right skills for the workforce, which has not necessarily happened in the education sector. For a long time, VECs were associated with apprenticeships, and the apprenticeship model is now outdated. It must be reformed and looked at again. In the European model that operates in Germany and the Netherlands, the idea of apprenticeship has been expanded. We should look at that, now that we have reformed the education boards.
There is much work to be done. If we are to have an export-led recovery, a focus on skills is needed and a structure that gives people a path to jobs, whether in services, manufacturing, agriculture or industry.
From my experience of City of Dublin VEC, I can say VECs are reforming,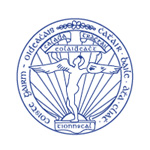 innovative and enterprising. We have seen this with the roll-out of Student Universal Support Ireland, SUSI, where VECs deal with the new grants structure. We need to allow the new education and training boards to develop.
When I was chair of City of Dublin VEC, the principal of Crumlin College noticed there was a new type of unemployed person for whom the college's courses were not suitable. Some of these people had third level education. She went to the unemployment exchange, did a survey of recently unemployed people and considered the skills they needed to get back into the education market. From that, she designed a course covering ten modules. They were oversubscribed by people who had recently become unemployed. Many of them had degrees but were anxious to fill in the gaps they needed to get back to education. Innovation can be at that very basic level.
Former pupils of Ballyfermot College are winning Oscars on the international stage. Ten years ago, no one would have thought a VEC would expand into that area and create real jobs and gain an international presence. We must allow the new education and training boards to look at the wide expanse and see where they want to go.
Ballsbridge College, which is close to the home ground of the Minister and myself, has partnered with the Chinese Embassy to look at ways of developing language skills for young unemployed people. That is the innovation we want.
Reducing the number of VECs to 16 education and training boards will allow other colleges to develop in an innovative manner. The Minister must make space to allow the boards to grow into new sectors that we have not even thought about.